Denim is a form of cotton textile and thus, a comfortable wear in all seasons. Denim pants and shirts are equally in vogue for both men and women. Denim shirts are in fashion in United States since late 18th century. They just don't seem to die out of fashion and are still in demand. Customers want well-fitted shirts that flatter their appearance and while wearing denim shirts, the fit is very important. Make Your Own Jeans provides custom-made shirts, pants and jackets made of jeans and leather. Customers just need to share the measurement and design details with the company to get their desired product.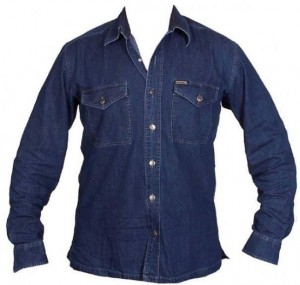 Denim shirts look cool with almost any kind of bottom wear, though it is advisable not to wear them with formal pants. Wearing denim shirts with chinos or denim pants of a different color, is definitely going to make you look chilled out, Tucking in the shirts gives a polished look while if you choose to wear them without tucking in, it gives you a laid back look. Denim Shirts are mainly worn in casual occasion. You may wear it while hanging out with your friends, on a date or even at work on a Friday! Make Your Own Jeans provides you with many options to style your denim wear with various patchworks or add-ons.
It is a misconception that denim shirts can be worn only when the weather gets chilly. Denim shirts is an all-weather-wear. Denim Shirts can however be worn as an outerwear too. Simply top it up on a regular basic tee, leaving it unbuttoned. Rolling up the sleeves adds a cool factor to your style statement. Make Your Own Jeans ensures perfect fit shirts and jeans for you to be the fashion icon with perfect taste.