High rise denims are in fashion since 1960s and have never died since then. It continues to be a favorite as it flatters certain body types. High rise denims usually sit 8 to 12 cm above the navel. Tall and lean people find high rise denims really flattering as it accentuates their long legs. High rise jeans are available in different kinds of styles like boot-cut, skinny or ankle-length.
High rise jeans are not only worn for style but are also a favorite among people who are really conscious about their body. It helps in camouflaging tummy and ensures defining the physique well. People with wide hips and thighs should avoid wearing high waist denim pants because it might be uncomfortable for them. High rise jeans can be worn in boot-cut style or skinny fashion.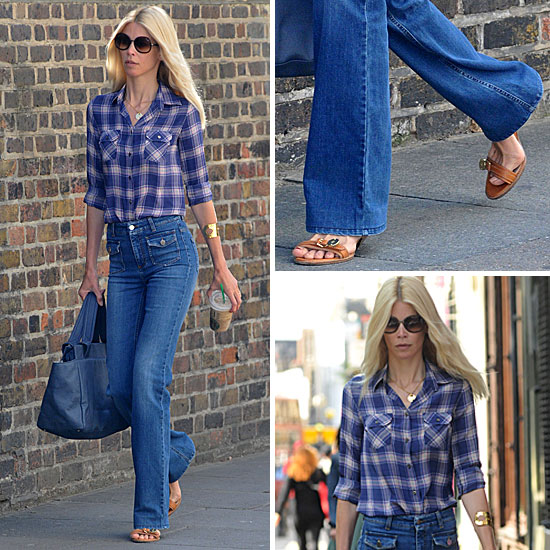 One of the most important parts of wearing high rise jeans is styling them with the right tops and accessories. One can style high rise denims with crop tops. It enables one to flaunt their flattened torso. Baggy tops with kaftan or batwing sleeves give a retro look when worn with this kind of denim pants. High heels or platform heels are a must have when you plan to wear high rise pants. Wear some chunky jewelry to complete your look. Taller and slender women can avoid heels if they are comfortable in flats.
High rise denims are available in most "big and tall" stores. Make Your Own Jeans gives you the option of getting customized denim pants. Thus you can get the high rise denim pants exclusively designed for you by Make Your Own Jeans. All that you need to do is enter the front rise measurement you want in your profile and we will get it done for you.