Spring is right around the corner, and with this seasonal transition comes warmer temperatures and longer days. This means you'll have to put away your winter apparel and accessories and shift your attention to spring items instead. Rather than waiting until the first day of spring to update your wardrobe, it's recommended that you go ahead and do it now. So, how can you get your wardrobe ready for the spring season?

Bring Out The White

There's an unwritten rule that you shouldn't wear white after Labor Day. For more than a century, countless men and women have followed this rule, omitting white garments and accessories from their outfits after Labor Day. The beginning of spring, however, is the perfect time to bring back the white. From white t-shirts and tank to white jeans and chinos, you can sport this color in style after winter has ended. In fact, white is actually beneficial to wear during the spring and summer seasons because it reflects sunlight.
If you're planning on staying outside on a warm spring day, wearing white garments can keep you cool and comfortable. White has stronger reflective properties than black and other dark colors, so it's more effective at blocking sunlight. Of course, white is also a "safe" color that looks great with countless other colors and styles, so you can't go wrong when including white in your springtime outfits.
Store Your Winter Apparel

Go through your closet — or wherever else you keep your clothes — and pull out all your winter apparel so that you can move it to storage area like your basement or a spare bedroom. Allowing winter apparel to sit in your closet will only take up valuable space that could be used for other, more seasonally appropriate garments. Furthermore, you'll probably spend more time trying to choose an outfit in the morning if you're forced to weed through dozens of winter garments, none of which you can comfortably wear during this time of year. This is why it's recommended that you move your winter garments to a storage area.
You can store your winter apparel in a spare bedroom, basement or attic. Just place them in a plastic container so that they are protected from moisture and pests. And shortly before winter returns, you can bring these items back to your closet.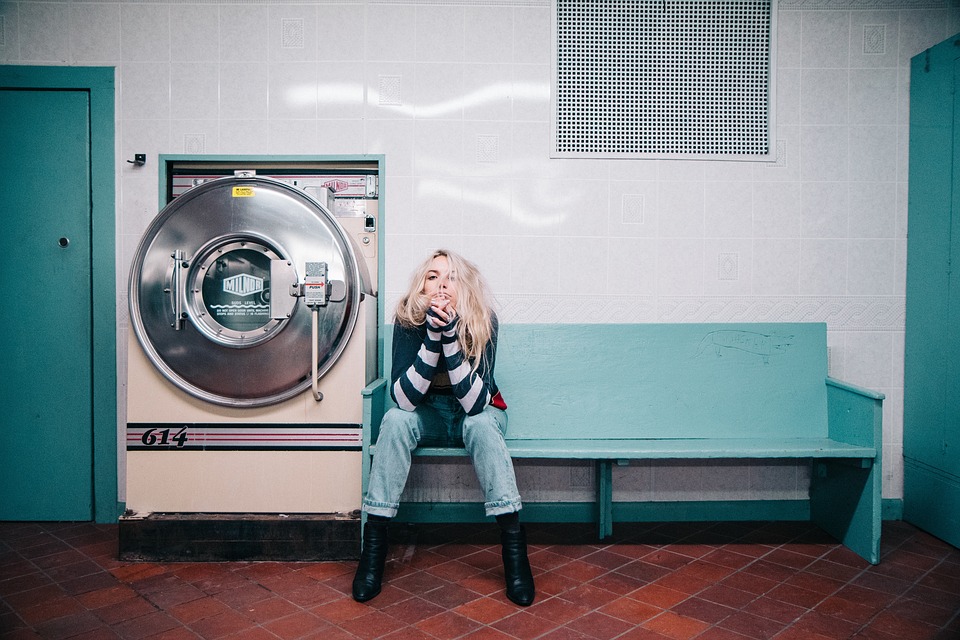 Choose Cool, Lightweight Footwear

Don't underestimate the importance of wearing cool, lightweight footwear during the spring season. Boots are an excellent choice of footwear for the winter months because of their heavy, warm and ultra-durable construction. When spring rolls around, though, it's best to trade in your boots for cooler, lighter footwear.
So, what type of footwear should you wear during spring? It really depends on the rest of your outfit as well as the look you are trying to achieve. With that said, casual footwear like athletic shoes or tennis shoes work well for most casual occasions during the spring season. If you're getting dressed for a formal event, on the other hand, consider wearing formal footwear — that's also cool and lightweight — such as Oxfords or loafers.

Get Rid of Unwanted, Unworn Clothes

Now it's time to do a little spring cleaning in your closet by removing clothes that you don't want or no longer wear. If you're like most people, you probably only wear a small number of garments in your closet. By getting rid of garments that you don't want or no longer wear, you'll clear up space in your closet.
To "spring clean" your closet, start by creating two separate piles: one for the clothes that you want to sell, and another for the clothes that you want to donate. You may come across some gently used, high-end clothes that are worth money. Rather than just donating them, you can make a little money by selling them to a consignment store.
A good rule of thumb is to get ready of any garment that you haven't worn in the past year. If it's been longer than 12 months since you've worn a particular garment, it's unlike that you'll wear again, in which case you should get rid of it.

Update Your Wardrobe With Spring Accessories

The beginning of the spring season will allow you to include new accessories in your outfits. At minimum, you can wear sunglasses as part of a springtime outfit. Sunglasses offer more than just protection from the sun's blinding ultraviolet (UV) rays; they add color and style to your outfit. You can even color coordinate your sunglasses with the rest of your outfit. If you're wearing a pair of white jeans, for example, consider wearing white sunglasses to match. And if you're wearing red shorts, try sporting a pair of red sunglasses.
Sunglasses are just one of many accessories you can wear this spring. Others include a wristwatch, jewelry, pocket square (when wearing a suit) and a hat.

Invest In New Denim Jeans

You can wear denim jeans all four seasons of the year, but there's no better time than spring to invest in new jeans. Around spring, many designers release new styles of jeans. Therefore, you'll have more freedom when shopping for jeans during the spring.
Jeans, of course, are highly versatile and can be worn in a countless number of ways. If you're heading out to dinner with friends or family, you can wear them with a button-up shirt to create a semi-formal yet still casual appearance. If you're vacationing at the beach, on the other hand, you can wear denim jeans with flip flops and a tank top.
For the best possible fit, order your spring jeans from MakeYourOwnJeans. We offer custom sizing on all jeans, allowing you to get the perfect fit each and every time. When you order from our website, you can specify your body measurements, which we'll use to create a custom-fitted pair of jeans designed specifically for your body.