Global Shipping

Quality Assured

Pay Securely
Cargo Jeans - #379
$80
The only place where you can pick up an extremely well-tailored Designer Jeans for an unheard of price.

Custom Made as per your size.

You can choose from the various denims listed below.

Style as per picture, with antique silver (pewter) rivets and metal buttons(Optional).




Note: Each garment is individually cut and made as per your inputs, Our designer will try their best to copy this pattern, however as the jeans are hand made there can be some discrepancies in the style, the accessories shown may not be a part or similar on the actual jeans.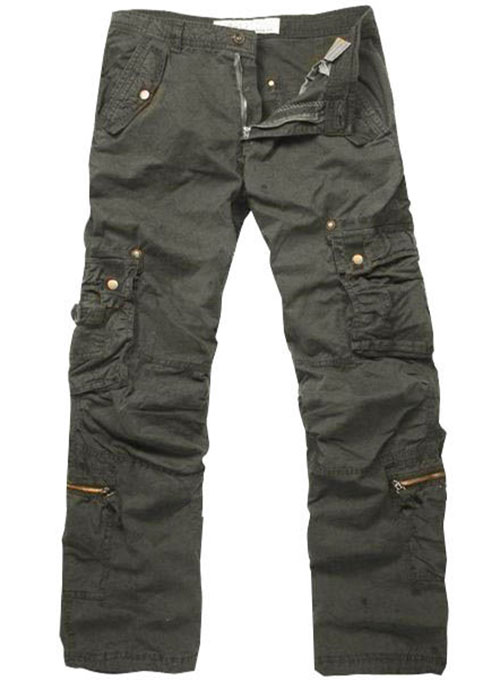 ---
Date Added:
05/24/2021
by
Carl Gulwell
- Rotherham
This is the third pair of these trousers ive had made and as usual they are beautifully made and even though i tweek the sizes everytime i order a pair to fit great. Thanks
---
Date Added:
09/28/2018
by
Mary Ellen Merlino
- Upper Marlboro MD USA
My son loved the jeans. They came out exactly like he wanted with one exception. He thought the upper pockets were real, but they only had a flap. The color and size were exactly correct and we were asked what color we wanted the cloth under the zippers - that also turned out just right.
---
Date Added:
07/09/2017
by
Duane Craig
- Blanket, TX USA
These are excellent in workmanship and I love the pockets! There's a place for everything. I was a little nervous about how they would fit because I did the measuring myself, but they are perfect. Having never owned a custom piece of clothing, this first experience is better than I could have imagined. I was also unsure about the fabric, because I don't know much about materials. There were so many to choose from. This tight weave twill though is very light and perfect for hiking.
---