Global Shipping

Quality Assured

Pay Securely
Tailored Jeans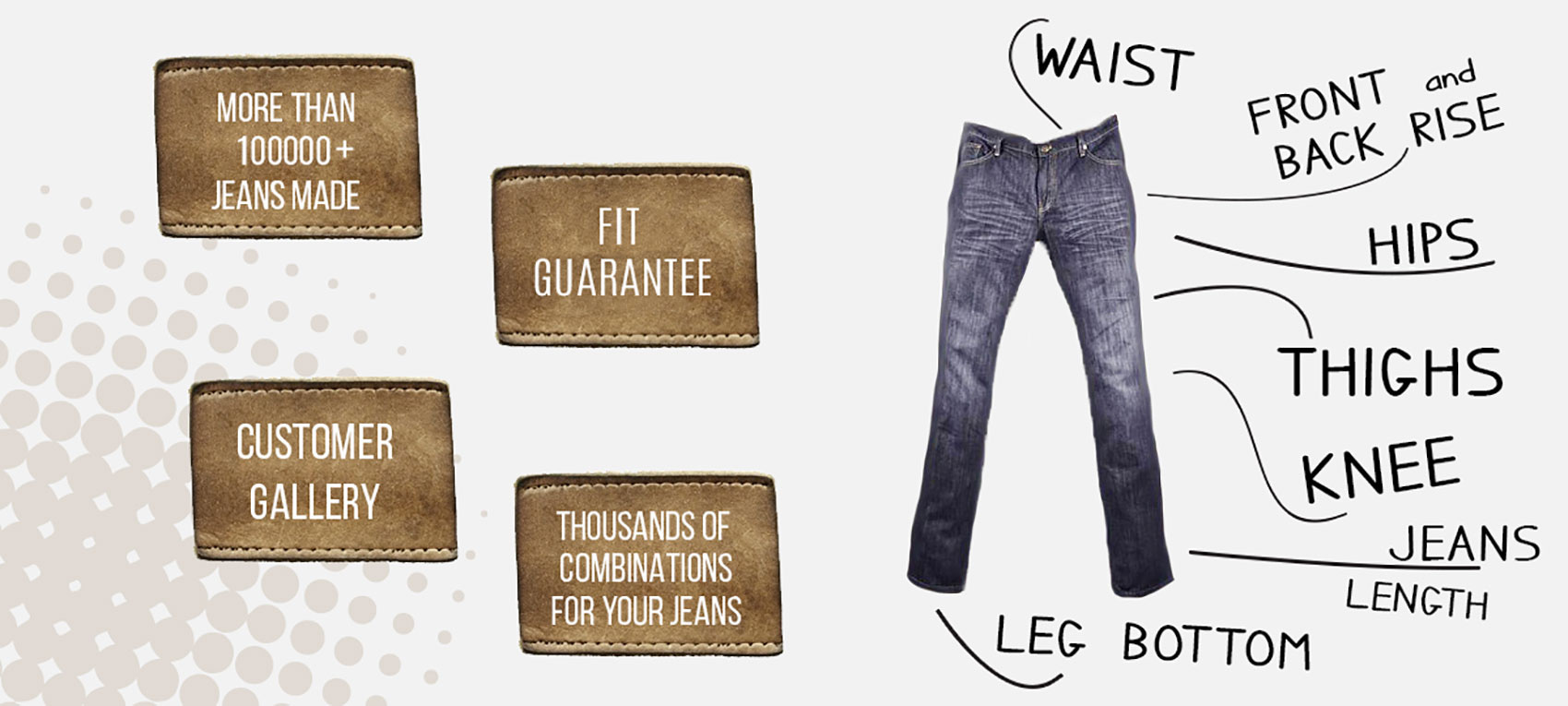 Get custom made, pre-washed Jeans made exclusively for you and delivered to your door-step!
We make them to fit your needs, your measurements, your special requirements.
The speciality
Just like the biggest of the leading brands, after your individual jeans are stitched, they are put through an enzyme wash process, giving them the authentic look and feel of the jeans you buy at any big store, your jeans will never look tailored ,in-fact people around will ask you the address of the store from where you bought these jeans. read more... In short, we are not tailors, we are a fully fledged factory working for you, YES for your one single piece! GOOD NEWS for the big, tall, plus-sizes and petite: in fact, we recommend these jeans for anyone who isn't satisfied with the sizing of ready made jeans. Our custom made jeans will make you feel good and look good. One can also try out a jeans specially made for him/her, pamper your unique self.
Features
You select the style: there's a wide choice of styles, whether you prefer a Comfortable Classic fit, a slimmer Boot Cut , a Baggy style, or anything in-between,
You select the material: we offer a wide variety of fabrics: Heavy-weight, Medium-weight or the popular new Cross-hatch Denim,corduroys and twills; all in a choice of colours.
read more...

Made to measure: we need only a few simple measurements from you, and our experts take care of the rest... it couldn't be easier!
Top quality materials: we use Indian Cotton Denim - the best - natural and great for the skin, we buy from TOP mills which supply fabrics to the best brands you have heard about.
High quality accessories: leather labels, and strong rivets to reinforce stress points
Ready to Wear: our jeans come pre-washed and pre-shrunk
Men, Women and Children we can make jeans for your entire family
Production steps
1st step
You need to create a Measurement Profile for the type of garment you want,on our read more... "Measurement Profile" page, step-by-step instructions are given which will help you to take and store your measurements. These measurements can then be applied on the Shopping Cart.
2nd step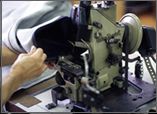 We cut your jeans according to your needs from rolls of the best denim read more... fabrics available, we stitch your jeans individually according to your measurements, using latest sewing machines.

3rd step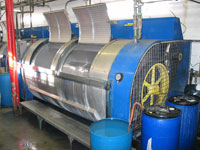 We enzyme wash your jeans , the jeans are washed using enzymes read more... in high temperatures which pre-shrink your jeans also imparts loss of excess color and gives the uneven washing effect on the stitches.

4th step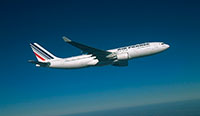 We finish and check your jeans, then deliver them to your door. SIMPLE!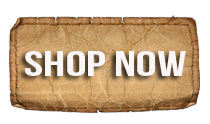 mens custom jeans, women custom jeans, custom designer jeans, custom skinny jeans, custom jeans reviews