These are add-ons, this will be done to the jeans you buy from our website.
You have to buy jeans from our "Stretch Jeans" category and also buy any of the designs below, the designs will be applied to the denim you choose.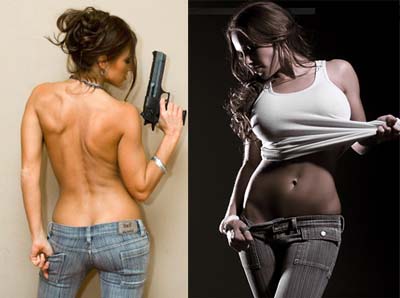 Jessica wearing our Brazilian Jeans Design #110, custom made for her.