Global Shipping

Quality Assured

Pay Securely
Cotton Cargo Pants - Design #11
$75
Cargo Cottons - Design #11
Discover the richness of cotton with our premium quality trousers.
Cotton cargo pants made from Premium 100% Cotton Fabric.Soft and Premium Feel2 extra pockets on the legs, rear flap pockets.
Made as per your measurements.
Pre-washed, Pre-shrunk.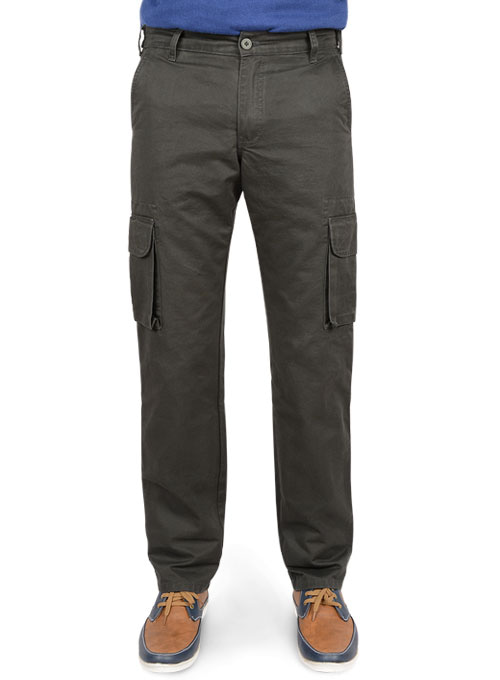 ---
Date Added:
02/01/2022
by
Joseph R Card
- United States
Excelent job, I finally managed to get my measurements right and they came in just right. Very good work and well done, will be ordering more.
---
Date Added:
01/12/2022
by
Joseph R Card
- United States
These pants could not fit any better, I finally figured out how to do measurements and this pair was perfect and I ordered 2 more of these with more to come
---
Date Added:
11/23/2021
by
Jeff
- Rock springs WI. USA
Great fit and great quality!!, could not have been better
---
Date Added:
04/13/2021
by
Peter Heweston
- Kingston
I get nearly all my pants made by MakeYurOwnJeans these days - reasonable priced, great fit, and they are very obliging with minor changes and requests. I can't recommend them highly enough.
---
Date Added:
01/16/2021
by
Charles
- Florida, USA
I am very pleased with the pair of cargo pants that they made for me. They were even able to accommodate a special request for two tech pockets behind the two cargo pockets. The fit was great with the exception that they were too long but that was my mistake in the provided measurements, easily fixable with a quick hem job. The only reason that I did not give 5 stars was that their customer service could use some improvement. While I fully understand that custom clothing can take a while to produce, it is frustrating that customer service is unable to provide any sort of progress report (order pending, in design, fabric cut, in production, etc) but instead send out standard rote replies which are non informative.
---
Date Added:
12/13/2020
by
Peter H
- Australia
I buy all my pants from MakeYourOwnJeans, confident they will fit my rather large frame. I'll be back over snd over! I particularly like the stretch fabric for comfort.
---
Date Added:
11/04/2020
by
Toni
- BC, South Australia
I have ordered many times and again, they are great quality, perfect fit and good quality. Thanks!
---
Date Added:
08/02/2019
by
Peter Heweston
- Australia
I'm always happy with my latest purchases from Make Your Own Jeans - the finish is excellent, the fit is good, and the latest pair in a slightly stretch material are extremely comfortable. I'll be back!
---
Date Added:
03/31/2019
by
Suzanne Chanesman
- Oakton, VA, USA
The pants fit exactly as I expected. This was not my first pair of pants made. It has taken to the creation of this one pair to finally understand that once the end style was selected and my measurements were inputted, the end result would be as I desired. I plan on ordering more pants from you in the future. Thank you.
---
Date Added:
11/19/2016
by
Patrick
- San Diego
Of all the pants I\'ve ordered here, I finally got a pair to fit just as I needed it. These made excellent hunting pants.
---