Global Shipping

Quality Assured

Pay Securely
Black Acid Wash
$69
Extreme Wash - Acid Wash Jeans made of Heaviest Denim in it's category, 14.5 oz denim, comfortable, strong and sturdy, these jeans are made to last.
100% Cotton and extra soft feel.
Each piece is individually cut from rolls of denim fabric and stitched accordingly.
Enzyme Washed at high temperatures to give complete shrinkage and faded look.
Specially Acid Washed
Leather labels.
5 Pocket style.
Metal Buttons and Rivets Reinforced.
Made to your measurements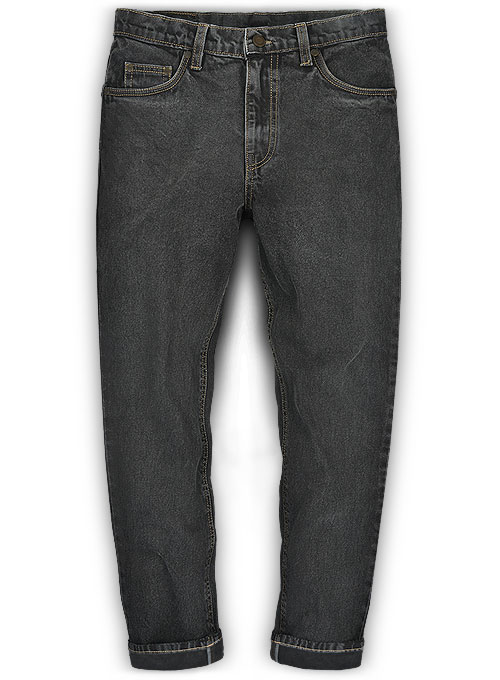 ---
Date Added:
06/23/2022
by
Katherine Raven
- Montreal
Actually , good = great Thank you for great jeans...very good quality too...from start to finish,love Make your Own Jeans company....professional Will order again & recommend ♡
---
Date Added:
09/24/2021
by
Annika
- Vancouver
These fit exactly like I imagined, and the measurements are spot on. Aside from the button panel (where the zipper would be) being too long, these are perfect!
---
Date Added:
05/04/2021
by
Justin
- Oregon, USA
Honestly, I love them. They are on right now. I would buy again. In fact, I am buying again. I have only ONE 'critique' that I, and it's very '1st World Problem.' The front pockets could be like 40mm wider. I only say that because I prefer my phone to be on the 'outside' of my leg, and not in the 'center.' Buy these and have fun!
---
Date Added:
10/11/2020
by
Sreve
- Youngstown, Ohio,
I found the jeans to be exactly the same color as advertised. The fit was like no other jeans I have ever owned. They are a much better fit to my body. I did find some of my measurement submitted were not perfick for me, I should of perhaps used there FIT GUARANTEE jeans first. But even with this, fit is still better than off the rack jeans.
---
Date Added:
03/27/2020
by
Miranda
- MI, USA
This was part of a custom order - the customized Add-on I requested was done perfectly and looks beautiful. As usual, the jeans fit perfectly and are very well-made. I recommend MYOJ to everyone I know.
---