Global Shipping

Quality Assured

Pay Securely
Pull On Jeans - 7oz Light Weight Jeans
$69
Summer Special

Jeans made from 7oz premium Ring denim, if you want a light weight jeans you wont get it anywhere but here, even shirts are made using this denim and now for the first time we are offering jeans made from this denim, look no further even the biggest companies like Lee, Levis do not make jeans from this fabric, very soft and comfortable denim, try something no one will have.
Easy pull on style, no zip or button, elastic with string.
7 Oz Ring Denim, 100% Cotton and extra soft feel.
Each piece is individually cut from rolls of denim fabric and stitched accordingly.
Enzyme Washed at high temperatures to give complete shrinkage.
Seam Pocket.
Made to your measurements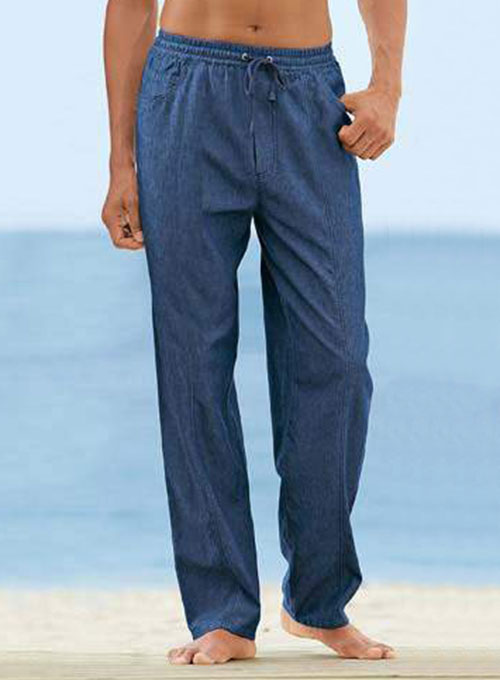 ---
Date Added:
08/05/2022
by
Richard
- Hicksville
The pants fit well and looked 👌 great. Another well done job by MKYOJ.ThANK YOU
---
Date Added:
07/13/2021
by
Rabi H Aziz
- Santa Ana
Great product. I did order this 4 times. nice quilty and good material, confutable to wear.
---
Date Added:
11/12/2020
by
Rabi H Aziz
- Santa Ana
Great and comfortable product. I already bought 3 pairs of Jeans.
---
Date Added:
03/19/2020
by
Leah Dockrill
- Canada
I am satisfied. Product is well-made and the fabric is of excellent quality.
---