Global Shipping

Quality Assured

Pay Securely
White Jeans
$69
Jeans made from white denim fabric.
10 to 12 Oz Denim, 100% Cotton and extra soft feel.
Each piece is individually cut from rolls of denim fabric and stitched accordingly.
Leather labels.
5 Pocket style.
Metal Buttons and Rivets Reinforced.
Made to your measurements


Note: We require additional 1 to 5 weeks for the processing of white jeans than the normal production time period, kindly note this before ordering.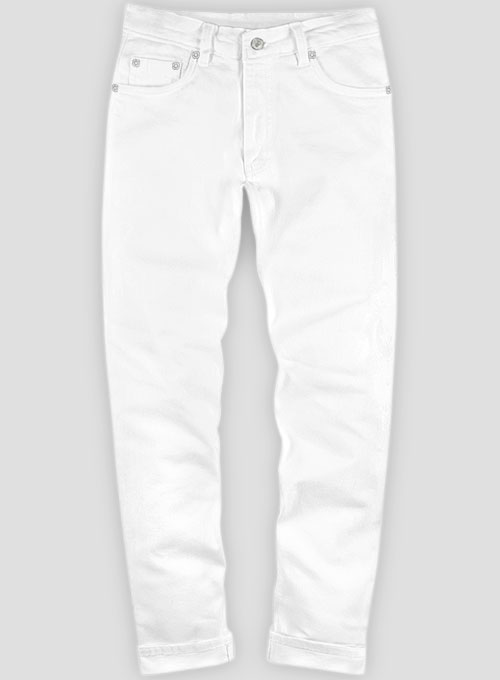 ---
Date Added:
03/22/2021
by
Ben
- London
Very good quality and it's brilliant to be able to dictate the size.
---
Date Added:
05/10/2018
by
Andrew
- United Kingdom
White Jeans - 501 style, great fit, great price, comfortable, did come with slight indigo mark on crotch which washed out in first wash. Can't really fault the product or service. I will definitely be buying from MakeYourOwnJeans again.
---
Date Added:
12/22/2017
by
Nancy
- Thousand Oaks, CA. USA
Communication problems. Also, fabric choices are difficult to figure out. I also had a problem with measurements - my own fault.. The jeans fit fairly well but not being able to choose fabrics, and not understanding how to view colors makes this a chore. I never wear blue jeans but instead choose white, black, and sometimes other colors. That said, I think you do a remarkable job. Thank you.
---