Global Shipping

Quality Assured

Pay Securely
Pure Wool Tweed Pants
$95
Pure Wool Tweed Pants.

Made from Pure 100% Premium Tweed Wool, one of the finest fabric available, colors to choose from.

When it comes to stylish, sophisticated clothing, our pants are all you want.

Lining: 100% Viscose; Dry Clean.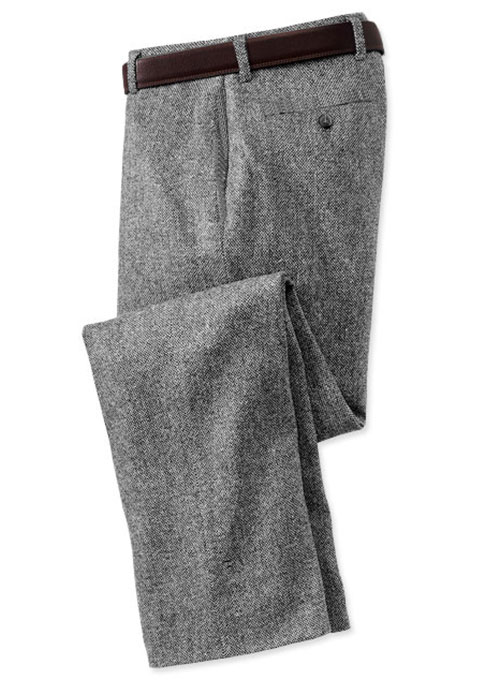 ---
Date Added:
07/07/2020
by
Austin Rushnell
- United States
These pants took four months to get to me, and I had to remind the team to get to them! Otherwise, they look great and, barring the wait, I would definitely order again.
---
Date Added:
02/18/2020
by
Richard O Jones
- United States
First time in my 60 years to have pants hat fit perfectly. I love my tweeds so much I ordered a pair of jeans, my first non-Levi jeans since I started buying my own pants
---
Date Added:
02/22/2019
by
Paul
- United States
What a great product! I love wool pants in the winter, especially when they are essentially tailored for me. PJD
---
Date Added:
02/13/2019
by
Jeffrey Whitmarsh
- United States
This is my first order and will not be my last order from makeyourownjeans.com. The quality of the pair pants that I purchased was fantastic and the fit was just as described on line. The shipping was fast and certainly worth the wait.
---
Date Added:
12/16/2018
by
Phil P.
- Saratoga, N.Y., U.S.
"Make Your Own Jeans" makes very, very nice garments using fine fabrics to match any budget. Their willingness to try to meet the customer's needs (even without fittings) and offer a variety of styles is unmatched in the industry, in my opinion. They have even taken suggestions and made design changes via emailed photographs! It's rare that I don't receive positive comments from friends and workmates on my custom jeans, tweeds and suits.
---
Date Added:
10/28/2016
by
Cory Massi
- Powdersville, SC USA
This is my 2nd order from myoj. The first pair, I love. I like the 2nd pair but the pattern is not as rich in real life than as it is depicted on the website. I would order from myoj again in the future, but I just wasn\'t quite as satisfied with the 2nd pair. Overall, I do like the company !
---