Global Shipping

Quality Assured

Pay Securely
Worsted Wool Pants - 10 Colors
$86
The perfect pants start with picking the right fabric and our Worsted wool fabrics will be one of them. The utmost luxury a gentleman can add to his special occasion wardrobe.

Worsted wool fabrics are among the most popular materials in menswear. It is made using the fleece of the merino sheep. The fabric is stronger, finer and smoother compared to other wool which makes it a nice pants fabric.

Quality Worsted Wool with a 60% Wool and 40% Poly blend for good strength and finish. Wool Structure: Super 110's, a perfect blended woolen fabric of Premium Quality for a superior fit and softer feel.

Lining: 100% Viscose; Dry Clean.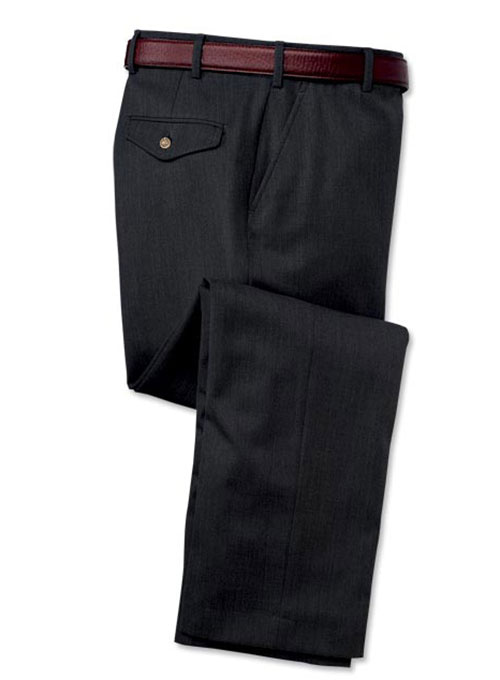 ---
Date Added:
09/27/2021
by
Stephan Kline
- Indianapolis, IN USA
Very good quality. Good fit. Delivery time is long. I plan to purchase from this vendor again in the future.
---
Date Added:
11/11/2016
by
Jim
- Ventura, CA, USA
I love the tailoring. The blended fabric I choose seems to be doing well enough for wrinkle resistance. The jury is still out on washing/shrinkage. I will not wear or buy clothes that require dry-cleaning. Certainly not for daily wear. My wool blend pants seem to be doing well on all counts, even including washing with the rest of my clothes. If that continues to work out, my rating moves to the best possible. I really like wearing pants tailored to fit me.
---