Global Shipping

Quality Assured

Pay Securely
Harris Tweed Jacket
$315
Timeless, versatile and seriously stylish, the Harris tweed jacket will quickly become the foundation of your suiting wardrobe.

Harris Tweed is one of the rarest and most loved fabrics in the world.This versatile garment will instantly put together any look.

All Harris Tweed is made from 100% virgin wool that is dyed and spun in the Western Isles of Scotland. The finished yarn is then delivered to the homes of crofters throughout the Outer Hebrides where, in a tradition that is centuries old, it is woven by hand into the finest Harris Tweed.

Every jacket carries the Harris Tweed Orb trademark label that guarantees the authenticity of the tweed.

Your style and size of Jacket to choose from, custom size and ready sizing selection available.

Lining: 100% Viscose; Dry Clean.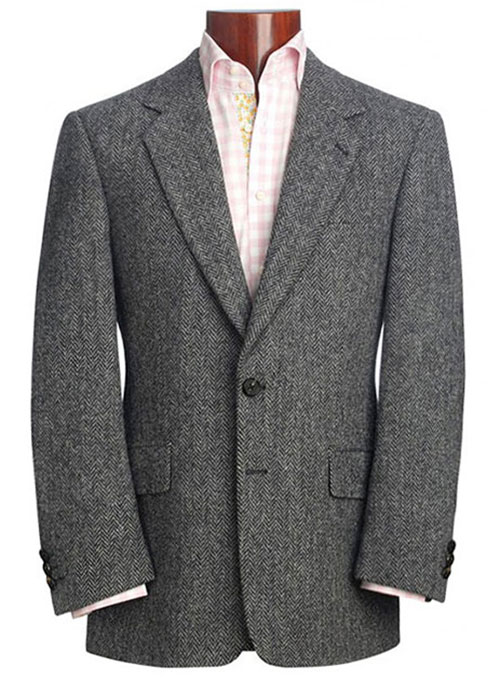 ---
Date Added:
11/29/2020
by
RCS
- Roswell, GA, USA
High quality Harris Tweed material excellently tailored and great looking at a very reasonable price.
---
Date Added:
11/26/2018
by
Mayank Patel
- Houston, Texas, USA
Excellent service, excellent workmanship. I will highly recommend to anyone looking for custom clothing. I will definitely use your services in the future. Thank you.
---
Date Added:
01/26/2018
by
David
- Providence, RI USA
Excellent product; I am very pleased. Sizing is right on and the speed of delivery was admirable.
---
Date Added:
01/15/2018
by
David
- Providence, Rhode Island, USA
Great fabric, quick service, no complaints. Will buy more!
---
Date Added:
07/13/2017
by
Wayne
- Brisbane, Australia
Excellent! Well made, quality fabric, perfect fit. I would certainly buy more from you. Highly recommended.
---
Date Added:
02/23/2017
by
Mumtaz Memon
- USA
Excellent color, quality and stitching I can order another one if there is a discount on next purchase
---
Date Added:
11/26/2016
by
Gaylyn
- Parsippany, NJ USA
I could not be more pleased with this jacket. I had some misgivings initially about customizing a jacket online , but it worked out well. This was a birthday present for my husband, and he was thrilled when he opened the box and saw what it was. The fit is perfect and the quality is excellent! Kudos to the tailor! Thank you very much!
---