Global Shipping

Quality Assured

Pay Securely
7oz Light Weight Jeans - Treated Hard Wash
$69
Summer Special

Jeans made from 7oz premium Ring denim, if you want a light weight jeans you wont get it anywhere but here, very soft and comfortable denim, try something no one will have.
7 Oz Denim, 100% Cotton and extra soft feel.
Mild Whiskers, Scrapped.
Each piece is individually cut from rolls of denim fabric and stitched accordingly.
Hard Washed at high temperatures to give complete shrinkage.
Leather labels.
5 Pocket style.
Metal Buttons and Rivets Reinforced.
Made to your measurements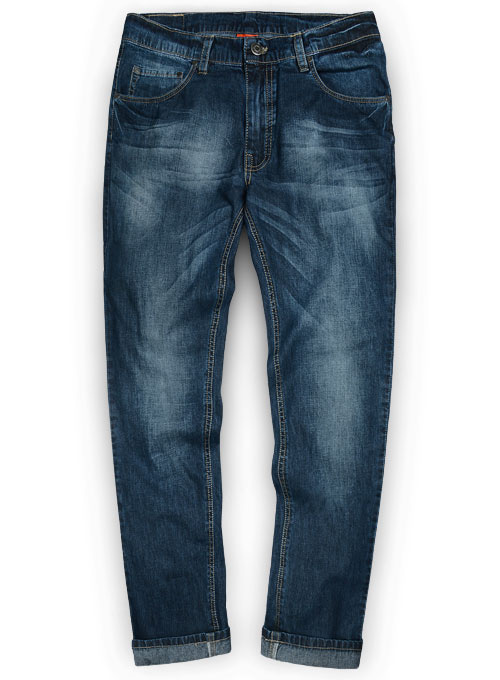 ---
Date Added:
04/20/2023
by
David Rabinovitch
- United States
I am pleased with the lightweight denim, the fit, and the quality of the tailoring. I will order other pieces.
---
Date Added:
07/06/2022
by
David D.
- Putnam Valley, New York, United States
Third pair of jeans and they are great, just like the prior ones. I lost 30 pounds since my last two and these jeans are perfect with the new measurements that I provided. I ordered a summer weight and they are perfect. The price is very reasonable as well.
---
Date Added:
10/31/2017
by
Mike
- United States
Fit great and great quality. I will be ordering again!
---