Global Shipping

Quality Assured

Pay Securely
Archer Blue Hard Wash Jeans
$69
Darkest denim in it's category,this is a must have 12oz Premium Category mid weight Soft Denim Jean.

12oz Deep Dyed Denim,100% Cotton and extra soft feel.This denim is topped with Indigo Based Deep Dark Color to give it a very rich dark and deep look.
Each piece is individually cut from rolls of denim fabric and stitched accordingly.
Hard Washed at high temperatures to give complete shrinkage.
Leather labels.
5 Pocket style.
Metal Buttons and Rivets Reinforced.
Made to your measurements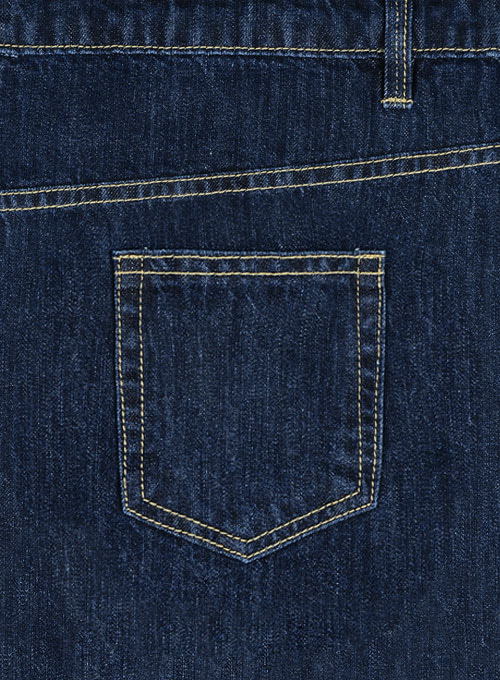 ---
Date Added:
08/09/2021
by
simon
- uk
Excellent service nice fit jeans,just what I was looking for. Highly recommended. Will definitely order some more jeans in the future.
---
Date Added:
04/02/2021
by
Russ
- Washington, USA
The pants are well made, and fit perfectly. This is the only place that I use to get jeans.
---
Date Added:
08/16/2020
by
Clint
- Bandon, Oregon, USA
These are the best fitting jeans I've ever owned. I have ordered three more pair! Never again will I shop elsewhere for my pants! My dress pants fit perfect as well!!! Thank you
---
Date Added:
09/15/2019
by
Michael Harless
- Dewey
Couldn't really do any better. The material, the stitching and the workmanship is perfect.
---
Date Added:
04/10/2018
by
RJ
- Washington
This was my first order. I thought I would have to go through a few editions to get a good fit but the first one is actually quite good. I used FIX measurements from several other pants.
---
Date Added:
03/13/2018
by
Glenn L.
- London, London, United Kingdom
A great way to get jeans to your own specs! Be careful with measurements though - might be better to take a well fitting existing pair to measure off (using fix on the order form). An excellent way of getting quality jeans.
---
Date Added:
04/30/2016
by
Nils
- Sweden
Excellent handling of order from order placement to delivery. Worth waiting for!
---
Date Added:
04/01/2016
by
Karen Cavanagh
- Walnut Creek, CA 94598
Good basics jeans. The detailing and fabric are always great with these jeans. They last and fit.
---