Global Shipping

Quality Assured

Pay Securely
Ready Size Jeans With Fit Guarantee
$99
Finding it difficult to give your measurements ? If yes then this product is for you, for those who prefer to give their label sizes rather than measurements, after you buy this product we create a profile for you based on your waist and inseam measurements only.
100% Fit Guarantee - If you're not satisfied with the fit, simply let us know and we'll give you a free remake.
For your remake you can update your measurement profile to change any measurement like waist, hips , front and back rise, thighs, knee , leg opening etc and we will make a new one using updated measurements.
This is a must have 10oz Premium Category Soft Denim Jeans.
Dark Blue Denim hard washed, 100% Cotton.
Each piece is individually cut from rolls of denim fabric and stitched accordingly.
5 Pocket style, Leather labels
Metal Buttons and Rivets Reinforced.
We will follow the label size you give to make your jeans, for this product the fit will be similar to Levis 501 male straight fit.
We create a measurement profile after you order, sometimes the jeans may need to be adjusted and so MakeYourOwnJeans offers a good fit guarantee:

We call this Good Fit because hand made products cannot be a "Perfect" product, especially jeans, Jeans making is a very complex process which involves commercial washing of each and every jeans after making them with Enzymes in High Temperature Drums for hours, this process gives the Jeans the finish a Jeans should have and you can imagine the fabric goes through a lot during this stage.

Our Good Fit Guarantee gives you a chance to remake your 2nd jeans for Free (Within 15 days of your order being marked as "Shipped"), Yes it's on us, we only ask you to use this "Remake Feature" responsibly as a lot of labor is involved in making the garments.

We will only provide you a free "Remake" once, Please note that as the Jeans are hand made and due to the Washing Process involved there may me some difference in the measurements each time you order your jeans.

After we mark your order as shipped you will get an email alert for the same.

Once your order is shipped a "Remake" button is activated on the "Order History" panel for 15 days of your order being marked as "Shipped"
You should update your "Measurement Profile" by adding or subtracting in areas you need to loosen or tighten accordingly, please note the profile measurements are what we ship and you should adjust the same only, the label size you provide is not your actual size, Jeans manufacturers add to this for mass markets, after updating your profile you can select the same for your "Remake" on the "Order History" page

This Remake button is de-activated after 15 days of your order being marked as shipped and will not be activated again.
We only provide Re-Makes for your first order and on a single measurement profile using the same fabric.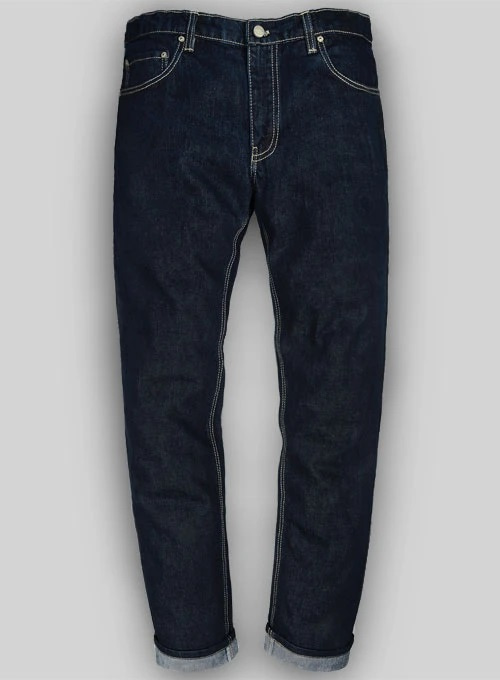 ---
Date Added:
08/30/2020
by
Darrell P.
- Senecaville, Ohio, United States
Excellent pants here. I was quite impressed at how well they fit. Jeans that I bought at regular stores just didn't fit me right but these do fit me. I hope to keep having enough money to afford more pants from this website and if possible, I'll replace ALL my old pants and buy them from here only. I'm truly impressed by MYOJ!
---