Global Shipping

Quality Assured

Pay Securely
7oz Light Weight Jeans - Look # 117
$69
Summer Special

Jeans made from 7oz premium Ring denim, if you want a light weight jeans you wont get it anywhere but here, very soft and comfortable denim, try something no one will have.
7 Oz Denim, 100% Cotton and extra soft feel.
Each piece is individually cut from rolls of denim fabric and stitched accordingly.
Enzyme Washed at high temperatures to give complete shrinkage.
Leather labels.
5 Pocket style.
Metal Buttons and Rivets Reinforced.
Made to your measurements

Look Includes
Thread Color: Off White
Back Pocket Style 508
Tin Blue (60) Buttons

Any add-on if purchased with this jeans will over-ride the above look and will be given preference.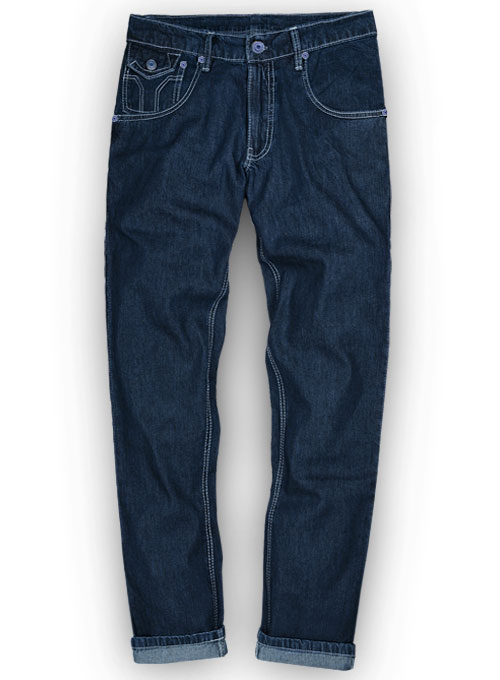 ---
Date Added:
07/14/2023
by
Pamela K.
- Long Beach, Washington, United States
These jeans are great! Good quality, and they fit perfect. I will always buy my jeans from this company from now on!
---
Date Added:
07/31/2017
by
George Henderson
- Norman. OK
My light weight jeans order was received in a timely manner. It is exactly what I need for the hot days in Oklahoma and elsewhere. I highly recommend Make Your Own Jeans!
---
Date Added:
01/23/2017
by
John Lee
- Australia.
This is the 8th\' pair of jeans I\'ve purchased from you.including this order. Previous orders have been made from Canada,. This one is from my home country Australia. I\'ve always been pleased with all the jeans I\'ve purchased from you & they all fit perfectly & I like the different weights of material, from summer light weight thru\' to winter heavy. Thanking you. Regards, John Lee.
---
Date Added:
04/29/2016
by
cuyamungue
- Santa Fe, NM USA
I ordered the MYOJ 7 oz Light Weight Jeans, and love them. pThinner fabric, as advertised, to be cooler in summer. I supplied measurements and the jeans arrived with the PERFECT fit. Excellent quality fabric, stitching, and general appearance. I\'ll be a returning customer and I would like to spread the word about MYOJ\'s great work!
---