Global Shipping

Quality Assured

Pay Securely
Pussy Cat Stone Wash Whisker Stretch Jeans
$79
Jeans made of premium stretch fabric, Pussycat.
Pussycat is a great stretch denim, now more stretch than before.
Plain looking denim with slight even slub effect
12 Oz Denim, 97% Cotton 3% Lycra, extra soft feel.
Mild Whiskers, Scrapped.
Each piece is individually cut from rolls of denim fabric and stitched accordingly.
Stone Washed at high temperatures to give complete shrinkage and faded look.
Leather labels.
5 Pocket style.
Metal Buttons and Rivets Reinforced.
Made to your measurements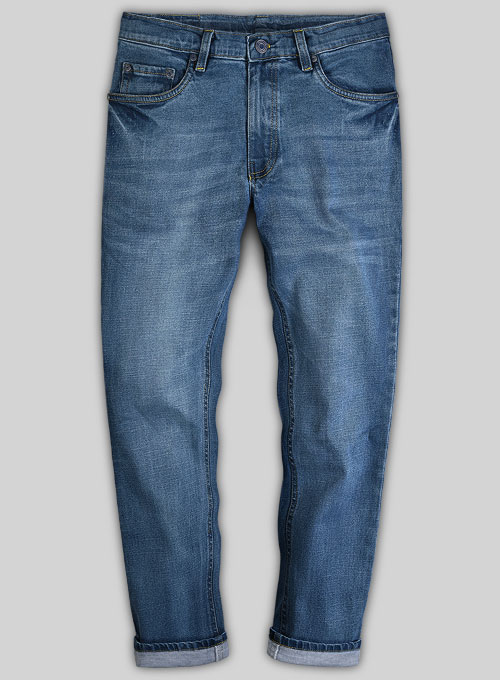 ---
Date Added:
07/27/2022
by
Mark
- MILFORD
I'm hooked! No more trial and error jean fitting. The craftsmanship and fit are perfect, and i will be looking at picking up more styles and colors in the future!
---
Date Added:
06/11/2021
by
Mathias Berlin
- New Zealand
The rise of the back from groin to waist line wasn't as high as my first pair of Jeans which where spot on, it's a maybe 10 mm difference, I'm using the same measurement so should be the same. Maybe it's a material thing that makes the fit slightly different, anyways overall really happy again with my 2 new pants I ordered.
---