Global Shipping

Quality Assured

Pay Securely
Texas Blue Blast Wash Stretch Jeans
$69
Texas Stretch Jeans, a must have stretch jeans.
You can never have enough jeans in your casual capsule wardrobe.
These versatile jeans will look just as great with a smart sweatshirt as they will with a casual plaid shirt.

10 Oz Denim, 97% Cotton, 3% Lycra, extra soft feel.
Each piece is individually cut from rolls of denim fabric and stitched accordingly.
Blast Washed at high temperatures to give complete shrinkage.
Leather labels.
5 Pocket style.
Metal Buttons and Rivets Reinforced.
Made to your measurements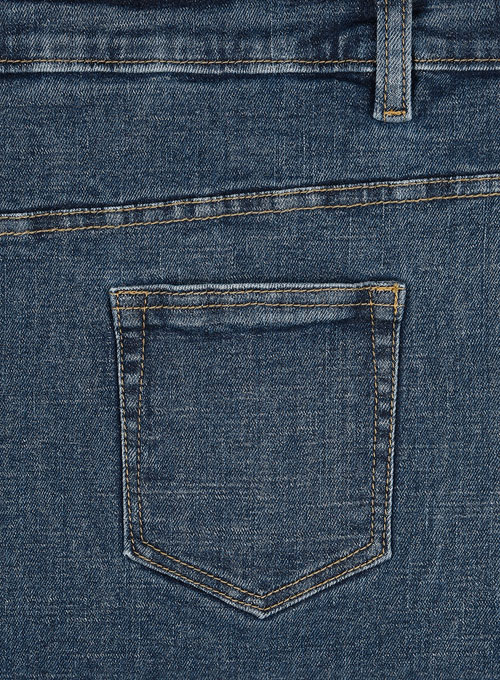 ---
Date Added:
08/30/2023
by
Greg Skilbeck
- Australia
These are the second pair of jeans I have ordered from "Make Your Own". They fit perfectly. I have a thing about jeans pockets - I hate them. So I buy jeans with trouser pockets made to measure and they are perfect. These jeans are well made, fit perfectly and will be buying more.
---
Date Added:
01/22/2021
by
Adrian ADAMS
- Darling Heights
Great service - easy to change measurements when you need to, good web layout, full info, quick service. Good product.
---
Date Added:
10/29/2019
by
Adrian Adams
- Australia
Easy to order, arrived VERY quickly with good communication. Material and workmanship first class as was the fit. Just as I'd ordered. I would recommend this firm to anybody - they have hundreds of items of all kinds but all hand made for you.
---
Date Added:
02/23/2018
by
Malcolm
- Medstead, UK
I love these jeans - a great fabric and a perfect fit :)
---
Date Added:
02/25/2017
by
Mark
- London
Very good quality,recommended. I would suggest adding your inside leg measurement to the comments box on the order form to ensure you get the correct length; I did this and it worked fine on my second pair. Don't understand why this key measurement isn't shown on the standard order form?
---