Global Shipping

Quality Assured

Pay Securely
Pure Linen Drawstring Pants
$101
Linen fabric is made from fibers found in the flax plant, this natural fabric will give you ULTIMATE COMFORT.

Now get great Linen Pants in Casual or Formal Style made as per your measurements.

This fabric is 100% natural and great for the skin, not available anywhere else.

We can make for Men, Women and Children too.

Total comfort with drawstrings, Cross pocket and back patch pocket.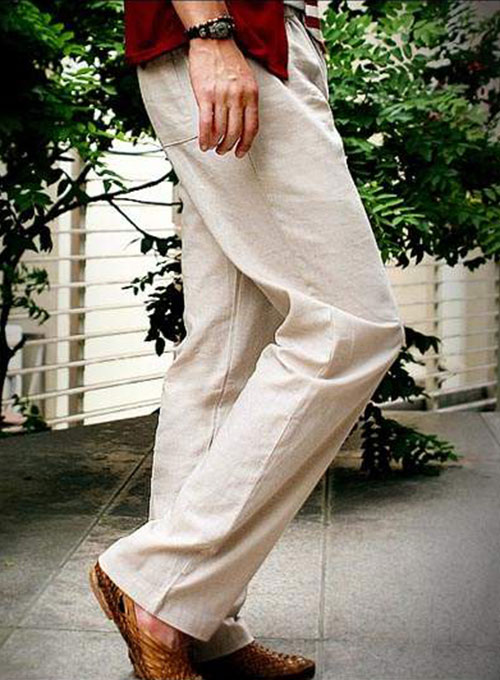 ---
Date Added:
11/19/2020
by
Peter Hall
- Takaka
Good service, good product, but my credit card was charged twice and you are refusing to refund me for the second payment. The matter is with my banks depute team and they will be contacting you shortly.
---
Date Added:
09/28/2018
by
Patrick Holzer
- Suisse
Great cut and material for ladie's summer pants. The elasticband in the back is a good thing.
---
Date Added:
07/29/2018
by
Ney Mello
- Silver Spring MD
Great cut and fit. Good linen fabric. Make sure to add an extra inch or two in lenght to allow for the significant shrinkage during the first wash. Have three pairs of these .
---