Global Shipping

Quality Assured

Pay Securely
12 Free Fabric Samples
$10
Create your own exclusive fabric sample folder by selecting 12 different fabrics from our collection.

Select from minimum 4 and upto 12 fabric samples.

We refund $15 (to cover some shipping too) when a clothing product (jacket and trousers) order is placed within 10 days after you have received your samples.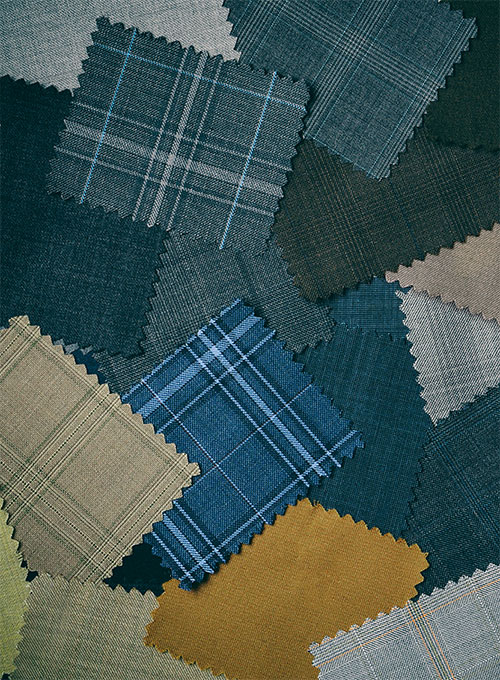 ---
Date Added:
09/02/2021
by
Jo Tohill
- UK
Excellent set of samples, well presented and worth paying the small charge for.
---
Date Added:
07/31/2020
by
MITCHELL GASKIN
- santa monica California USA
1st order samples didn't get full amount not 12 but 9 : current order appears late no update ( guess covid responsible) now pros like super light clothing for ongoing climate hot temps + wide array fabric choose from + custom made everything + outstanding tailoring +can't beat prices
---
Date Added:
09/20/2018
by
Michael Tribe
- United Kingdom
The Fabric samples were delivered promptly and are beautiful designs and quality fabrics, however I was informed, having made my selection from my fabric samples, that my chosen fabric was not available, was Out of Stock and would not be available for some months! ... so I had to cancel my order. I would suggest MYOJ make it clear on their website and fabric sample service, when a fabric is not available and when it will be back in stock as this will save a lot of time for all concerned!
---
Date Added:
07/31/2018
by
Ian Dobson
- Uk
Fantastic dispatched super fast chose my fabric and had an amazing jacket made thanks
---
Date Added:
07/11/2018
by
Francis
- United Kingdom
Fabric samples were perfect. Neatly presented in a folder, and each sample was big enough to allow me to get an idea of the thickness and colour of the fabric. I could also test how breathable the linen was. Well worth the money before ordering a garment of clothing.
---
Date Added:
04/21/2018
by
Sue A Duthweiler
- Goldendale, Washington, USA
Well marked, excellent tool for ordering. Swatches truly helped me choose the fabric I would love.
---