Global Shipping

Quality Assured

Pay Securely
Stretch Chino Jeans
$58
Brighten up your casualwear by opting for this vibrant pair of Cotton Stretchino Jeans.

98% Cotton , 2% Lycra
Each piece is individually cut from rolls of fabric and stitched accordingly.
5 Pocket style.
Made to your measurements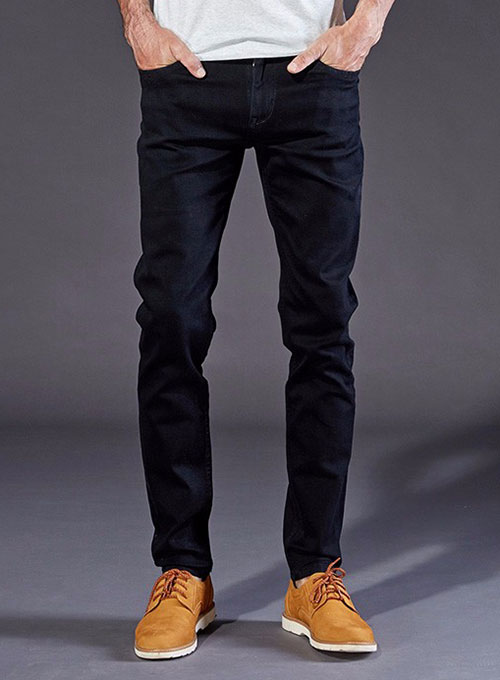 ---
Date Added:
05/12/2021
by
Chris
- Los Angeles, CA
Great pants! Custom fitted, as measured. Measured twice, they cut it perfectly. Will order more! Thanks!
---
Date Added:
09/25/2020
by
Alan Ginesky
- LYNN, MA, USA
Could never buy pants off rack without extensive and expensive alterations. MYOJ FINALLY gives me chance to purchase great fitting clothes at reasonable prices
---
Date Added:
09/22/2020
by
Raymond Simons
- Australia
Product great fast delivery good fit 4th pair I have purchased
---
Date Added:
04/03/2020
by
Ronald Barnes
- Indian Rive, MI, USA
These Jean's were made perfect to what I ordered. Only disagreement was in the fabric. Stretch chino doesnt really have any stretch
---
Date Added:
05/08/2019
by
JCM
- Tucson, Arizona, USA
I took measurements from a pair of my favorite pants...then ordered these. What a great deal! The pants fit well and appear to be well made. I ordered 3 more pair after receiving and wearing the first pair. I am happy to have found this company. My sizing is such that I almost always have to have store bought jeans tailored...which is expensive and takes a lot of time. This is a better way to go, for me.
---
Date Added:
12/30/2018
by
Mitch
- Brisbane, QLD, Australia.
Good fit except for the waist. I ordered a pair of jeans exactly the same dimensions and they were perfect all over. Will have to pay extra to have them adjusted locally.
---
Date Added:
12/13/2018
by
Joey
- Wawota, SK, Canada
Husband very happy with stretch fit. I would like to see a more formal looking/feeling fabric for these 5 pocket style pants. Thanks for the custom fit options anyway.
---
Date Added:
12/03/2018
by
Janette Korol
- Saskatoon, Saskatchewan,canada
Only issue we had as the jeans were shipped separately so we were charge duty twice I understand you wanted to check to make sure they fit but we had ordered before with similar sizing.
---
Date Added:
03/15/2017
by
Dee Chambers
- Omaha, NE USA
Custom fit is the only way I can get my pants long enough for me. Love them! They crumple at the ankle like those short girls get all the time...
---
Date Added:
01/09/2017
by
Stephanie Cooper
- New Zealand
We loved these pants! We have now ordered 3 pairs and each pair fits perfectly as per the measurements we took. Fast delivery too, especially over the Christmas period! Thank you!
---