Global Shipping

Quality Assured

Pay Securely
Summer Weight Cotton Dress Pants
$70
Made from Light Weight Cotton Fabric, Wear our Summer Weight collection during the summer months to add sharp style to your ensembles.

Made using premium Giza cotton, Peach Finished for ultimate comfort.

100% Cotton Fabric,premium quality.

When it comes to stylish, sophisticated clothing, our trousers are all you want.

Lining: 100% Viscose.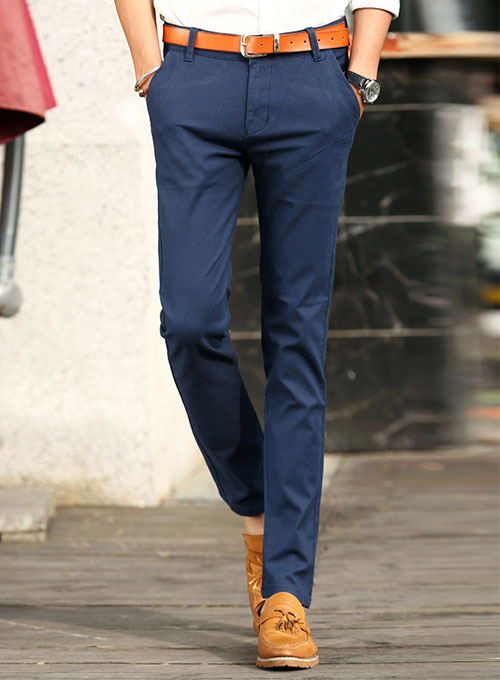 ---
Date Added:
08/12/2020
by
James V.
- Bandon, Oregon, United States
Fits like a glove , I am very happy with my purchase!
---
Date Added:
06/18/2018
by
Diane
- Oklahoma City OK
I can always count on your company for a great product. I really appreciated the quick delivery. Will definitely do business with you in the future.
---
Date Added:
06/15/2018
by
Dustin H.
- Bethesda, Maryland, United States
Great fitting pants! Just as advertised: lightweight cotton chinos. They were a little long when I got them, but I washed them and tumbled them dry and they are now the perfect length. Not sure if the shrinkage was intentionally calculated, but it worked to my benefit. I'm tall and thin, so store-bought pants are often too big in waist and not long enough, tending to sag. These pants stay put at my hips. For once I have a butt! At first I thought the front pockets were way too deep. But this worked to my favor when I sat down with a cell phone in my pocket, as the fit is tailored close to the hips. My Bonobos pants have shallow pockets and my phone/keys can be uncomfortable when sitting because the fabric gets tight when bending at the waist. All considered, these are some of the best-fitting pants I've ever owned. The fabric and construction are top quality. They look good on. They feel good. And the price is reasonable. I highly recommend these pants!
---
Date Added:
03/02/2017
by
Anthony Baize
- United States
Easy to use instructions make it a breeze to take the right measurements for a perfect fit.
---