Global Shipping

Quality Assured

Pay Securely
Pure Wool Tweed Pants - Pre Set Sizes - Quick Order
$90
Quick Order from Pre Set Sizes!! Pure Wool Tweed Pants.

Made from Pure 100% Premium Tweed Wool, one of the finest fabric available, colors to choose from.

When it comes to stylish, sophisticated clothing, our pants are all you want.

Sizing differs from Brand to Brand, we have our own sizing chart which is mentioned below(where you select the size), please take time to look at it before ordering.
As we custom make even the "Ready Size" our "Custom Products" policies apply to it.

Lining: 100% Viscose; Dry Clean.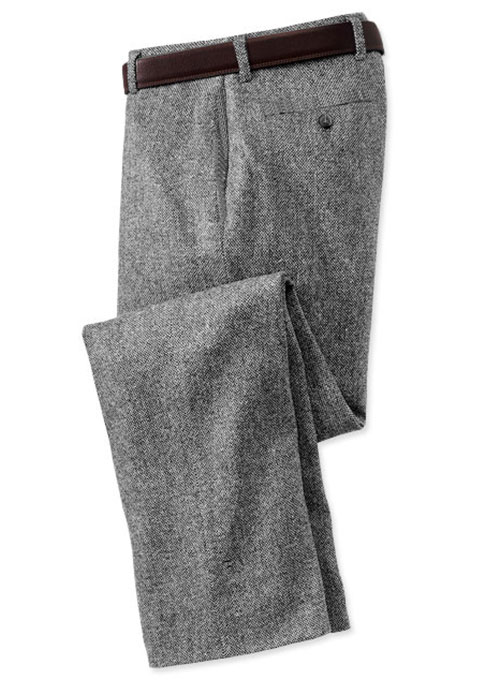 ---
Date Added:
03/17/2022
by
James R.Lexsee
- chicago, IL USA
I received my pants a week and a half ago, I like the workmanship very professional They were design the way I listed them to be. I wore them to church Sunday and i got several complements on them. I will purchase again in the future. Thank you.
---
Date Added:
01/11/2022
by
Robert Young
- Ridge, New York, usa
Well done well made.i liked the results of the orders
---
Date Added:
12/26/2018
by
Williams
- United States
Quality fabric, comfortable, fit very well, well made. Will definitely order again Thank you
---
Date Added:
10/28/2018
by
James Franklin
- Antioch, Tn 37013
These are an excellent pair of pants. They fit well.
---
Date Added:
11/28/2017
by
Michael Mistretta
- NYC NY
I was very satisfied with both the quality and the fit of the pants. I work in the fashion industry and am difficult to please but i"m pleased :)
---
Date Added:
11/13/2017
by
Gary
- Chantilly, Virginia, USA
Delivery took Alitalia longer than I thought, however the size was right and the material was good. I am very happy with the fit and comfort.
---
Date Added:
11/16/2016
by
japii
- Phila., PA
My, my, my! LOVE these trousers! Fit: Perfect! Feel: Perfect! Quality of production: Excellent! Will definitely get another pair, I fall asleep in these trousers!
---