Global Shipping

Quality Assured

Pay Securely
Roman Black Denim Linen Shirt - Half Sleeves
$58
Our Roman Black Denim Linen shirt has a relaxed vibe, attributing timeless aspects of custom tailoring enhanced by a black hue.

The shirt is a classic, versatile piece and is perfect for every occasion.
Crisp All Natural Fabric Linen, Natural Fabrics are always better than Man-Made Polyester fabrics, they are more comfortable and adapt to the body shape very well.

Made according to your measurements for the special you.

Pamper yourself, get this shirt made exclusively for you now!!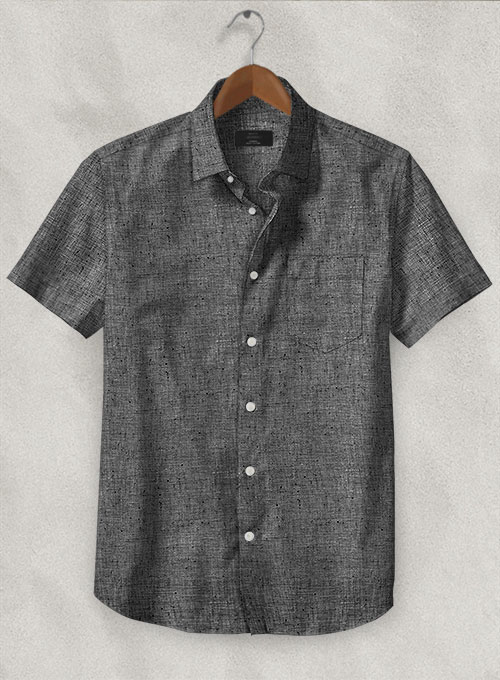 ---
Date Added:
11/03/2021
by
Aaron
- Fairfax, CA, United States
This was a beautifully tailored shirt that fit me perfectly. All the measurements were correct, and the company even double checked to make sure. The material is Grade A, and it is now my nicest shirt.
---