Global Shipping

Quality Assured

Pay Securely
Corduroy Stretch Jeans
$69
Corduroy Jeans made of Fine Premium Stretch Corduroy Fabric.

Corduroy is a very comfortable , 97% Pure Cotton Natural Fabric, 3% Lycra Stretch.

Pre-Washed, Pre Shrunk.

You can choose from various colors listed below.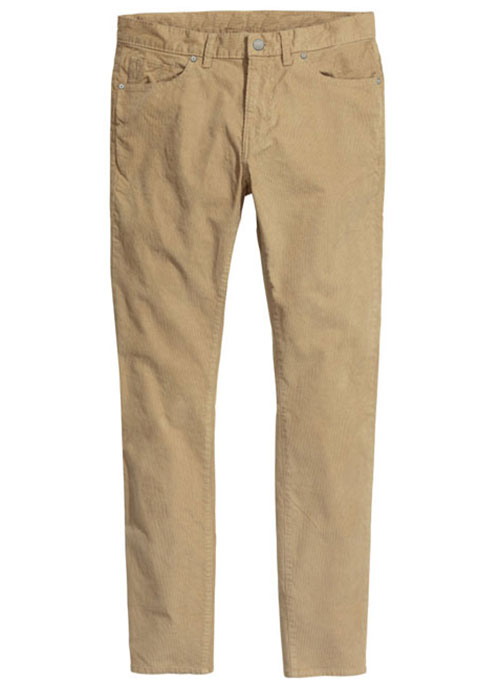 ---
Date Added:
12/11/2022
by
Jenny Ross
- Uk
Great cord jeans. Nice fabric and fit me really well. Recommended
---
Date Added:
11/08/2022
by
David Luckett
- Silver Spring. MD usa
Great product easy customization came out the way I wanted. Will order again.
---
Date Added:
01/01/2020
by
Rod Rushford
- Morgantown,WV
I did all the measurements they requested and the jeans came in just as ordered. They fit perfectly. I will order another pair.
---
Date Added:
10/24/2019
by
Brian
- Hockessin, DE USA
These cords were made exactly as I specified. The material feels soft and has the right amount of stretch.
---
Date Added:
09/15/2019
by
Rod
- Australia
Brilliant, fast service. Great quality and fit: who could ask for more?
---
Date Added:
02/14/2019
by
Roy Jacobson
- Pittsburgh USA
The material is soft and comfortable. The wale is narrow about 14 per inch. MYOJ over-cut the waste by 3/4 inch but I can live with that. After 4 washings, the color still holds true. I like them and am wearing them as I type.
---
Date Added:
05/02/2018
by
Adrian ADAMS
- Australia
Great service, quick delivery, perfect fit and made to my own measurements, good fabric and choice of fabric.
---
Date Added:
12/21/2016
by
Steve Murphy
- Arakoon NSW Australia
Good fit this time around (sometimes the fit varies despite the measurements remaining the same). I have about 12 pairs of their jeans in my wardrobe and will certainly buy again.
---
Date Added:
12/20/2016
by
D
-
Very well made, they fit perfectly and I will be ordering a few more pairs
---