Global Shipping

Quality Assured

Pay Securely
Brazilian Style Jeans - #107
$10
Our designers will make your jeans using this style/design.
The denim will be one you have selected from our website, this picture just represents the style.

We will make this style using your measurements, basically these jeans are meant to be low-rise.

If you have selected multiple products, please enter the name of the product where you want us to use this style.

We strongly and only recommend "Strech Jeans" for this style.

Also note we make each jeans individually, the style may differ to some extent, we will try our best to replicate the same pattern.

This product is an add-on and should be ordered with your jeans, you can select the jeans from our "Stretch Jeans" category.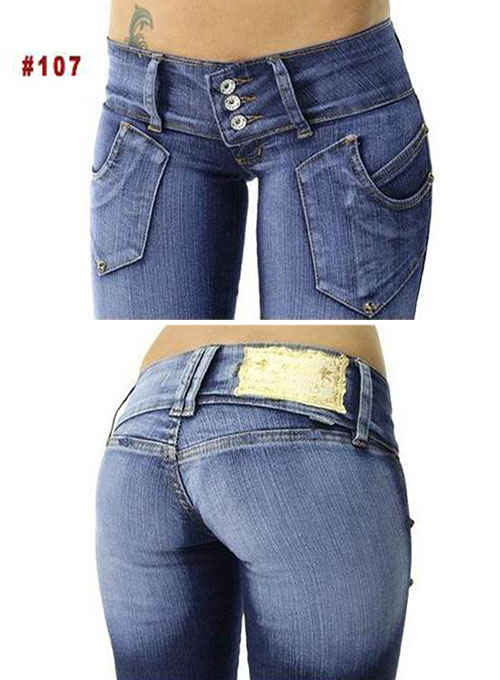 ---
Date Added:
05/17/2017
by
Sarah
-
Perfect fit and great jeans design! The delivery was fast as well.
---
Date Added:
06/12/2016
by
John
- Lubbock Texas United States
Really love these my new favorite pair unique in every way and the fit is form fitting yet not confining . This style I added to a pair of cargo pants and everything was simply amazing very very head turning sexy. Thank you I will be ordering more that is for sure
---