So, you're looking for a new pair of jeans and don't know how to find the "perfect" fit? With a new year officially here, there's no better time than the present to update your wardrobe with the latest fashion styles. If there's one style that's guaranteed to be a hit in 2017 and the years to come, it's denim jeans. They've been around for over a century, and they've only become more and more popular since then. But the style and comfort of jeans varies depending on the fit.
If you choose jeans that are either too big or too small, they'll look awkward, offering little-to-no benefit in terms of style/aesthetics. Furthermore, they'll probably be uncomfortable to wear, which is another reason why you should choose the right size. Undersized jeans will restrict your movement, preventing you from bending over and stretching, while oversized jeans may literally fall off you — something that you probably want to avoid. The good news is that problems such as these are easily avoided by choosing the right size jeans.
Avoid Off-the-Rack Jeans
First and foremost, it's important to note that jeans are made in several different ways. The most common method, known as off-the-rack, involves creating the jeans from a cookie-cutter template. The store or fashion designer uses a pre-made pattern from one or several sizes, after which the jeans are sold with no modification. Off-the-rack jeans are the type of jeans you typically see in retail and department stores. They are cheap, readily available, and made in most common sizes. While they may seem like a good deal, though, it's best to avoid buying off-the-rack jeans, and here's why.
The problem with off-the-rack jeans is that no two people have the exact same body size. Sure, you may share a similar waist size as another person, but there are subtle nuances in sizing and shapes. As a result, a pair of jeans that may fit someone else just fine may prove either too big or too small for you. There are times when you may get lucky and find the perfect pair of off-the-rack jeans, but this rarely happens. So, if you can't choose off-the-rack jeans, which type of jeans should you choose?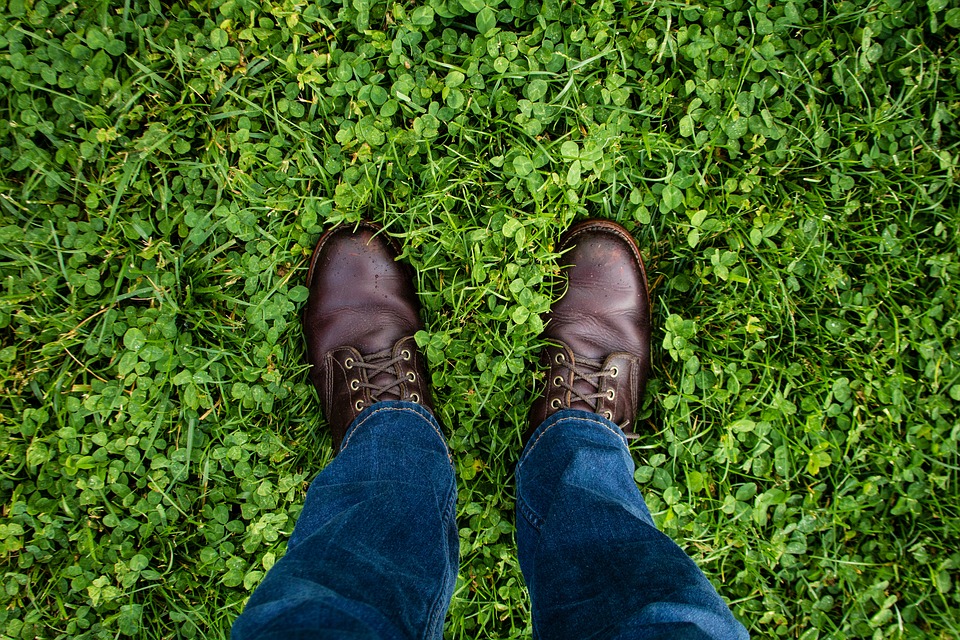 Custom-Made Jeans
Instead of off-the-rack jeans, consider buying custom-made jeans, which as the name suggests are custom made based on your measurements. You provide the measurements, and the jeans are made according to those measurements. There's no need to cross your fingers and "hope" the jeans fit. As long as you provide the right measurements, you'll get the perfect pair of jeans that fit just right. Custom-made jeans have become a hot choice among fashion-forward men and women for this reason alone. Both the look and comfort of jeans depends heavily on the way in which they fit. If you choose custom-made jeans, you can rest assured knowing they will look and feel perfect. That alone is reason enough to invest in a pair of custom-made jeans.
You can buy custom-made jeans straight from the denim experts here at MakeYourOwnJeans. We support custom sizing on all of jeans. When ordering, you'll have the option to include your measurements. Simply follow the instructions by taking your measurements, after which you can enter them into the checkout form. It's a good idea to double-check your measurements before placing an order, ensuring they are correct.
The Material
Something else to consider when buying jeans is the material. Some people assume that all jeans are made of 100% denim. While many jeans are in fact made of pure denim, others contain both denim and some other fabric/material. Stretch jeans, for instance, are typically made of denim and an elastic material like polyester or Spandex. Why is this important? Well, elastic fabrics provide greater elasticity, meaning you bend and stretch the jeans without causing damage. However, they are also more susceptible to shrinkage when exposed to hot water. If you wash your stretch jeans in hot water too many times, it may cause them to shrink. Even if your stretch jeans fit right now, they may not fit after washing them.
Keep in mind that shrinkage doesn't happen overnight. It often takes dozens of washes in hot water before you'll notice any real difference in terms of sizing. Nonetheless, this is still something that consumers should be aware of when choosing stretch jeans.
The Cut
In addition to choosing custom-made jeans, such as the ones offered here at MakeYourOwnJeans, you should also choose the right cut. We've talked about this before on our blog, but it's worth mentioning again that jeans are made and sold in a variety of cuts, some of which include boot cut, low-rise, high-rise, straight leg and skinny. The cut will affect the way in which your jeans fit. Skinny and straight leg jeans, for instance, have a narrower fit through the legs. Many men and women prefer this style because of its ability to hug the body more closely, which usually offers a slimmer appearance.
Maintaining Your Jeans
Of course, you'll also want to use caution when cleaning and caring for your new jeans, as this may affect how well they fit. A good rule of thumb is to always follow the instructions listed on the care label. If you look inside the waistband of your jeans, you should see a tag with the manufacturer's recommendations on how to clean and care for the jeans. Follow these recommendations to preserve the shape and size of your jeans. Because the care label is made by the manufacturer, it includes specific care instructions for your jeans.
Following the tips listed above should help you find the perfect pair of jeans — jeans that fit your body just right.