Skirts are feminine. They are essential clothing for women's wardrobes. Skirts can be worn in any occasion. Skirts can be paired up with tees, tops, blouses, jackets etc. It depends on what the occasion calls for. So, if a particular style of skirt does not suit your liking, you can select from the below styles. And all these are available for easy purchase. When selecting skirts, just remember that if you go for neutral shades, you have much more options of elegant dressing than if you go for bright and jazzy ones. Colorful or patterned skirts are fun but the subtle colors are always show stealers.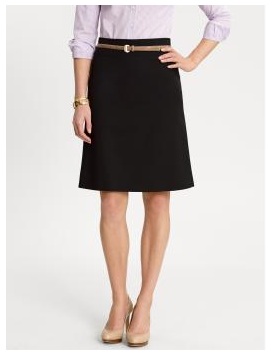 A- line skirts are smaller at the waist and widen evenly as they fall in length. Both at the hemline and the waistline, they are wider. There's no specific length of A-line skirts as they are available in knee length, calf length and ankle length. These skirts appear are usually casual or semi-dressy. These skirts are ideal option for non-formal events.
Bubble skirts have a playful look. These skirts are fitted with elastic at the waistline and are always measured above the knees.  The elastic fitting is done to give the skirts, a scrunched up look. Some bubble skirts can be dressy. The fabric chosen for making these skirts enhance its bubble appearance.

Depending on the materials used, flared skirts can be semi-dressy, dressy, or formal. Similar to A-line skirts however these skirts flare out towards the bottom. These skirts can be stitched calf length, knee length, or above the knees.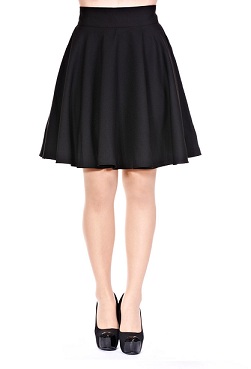 These skirts flare from the waistline. In most cases, depending on the fabric, tailors cut out cloth in triangular fashion with the narrower part intended for the waistline. Then cuts are stitched together for a natural flair without pleats. If the fabric is supportive, the flair is natural. Flounced skirts can be extremely sassy, if dressed up with proper accessories.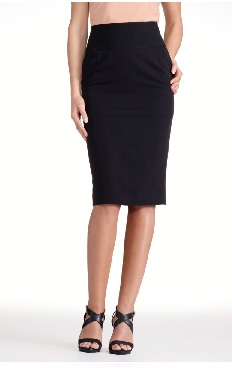 Straight skirts are loose at the knees and fitted to the waist. Straight skirts are extremely comfortable and comparatively less tight than a pencil skirt. These skirts can be anything from casual to dressy, or formal depending on its fabric.
And the interesting thing is that, with MakeYourOwnJeans, all these skirts are available in leather fabric and denim as well. So check out our wardrobe today!