With the summer coming to a close (unfortunately), there's no better time than the present to update your wardrobe. As the season changes, including new styles in your wardrobe will improve your appearance while offering a higher level of comfort in the process. Although there are countless styles that are appropriate for fall, denim is arguably the best. Whether you're a fan of denim or not, you should consider adding it to your fall wardrobe for the following reasons.
Denim Is Durable
You don't have to worry about your denim jeans, jacket or other garments breaking anytime soon. While no fabric is completely immune to damage, it's less likely to happen with denim because of this textile's strong, durable properties. Denim is essentially a stronger and more durable type of cotton. It's made from the same fibers as cotton — derived from the cotton plant — but features a unique construction method that results in a stronger product. This means denim clothes don't break or degrade like clothes made of other fabrics, making them an excellent choice for the fall season.
Denim Is Warm
Regardless of where exactly you live, you'll probably experience cooler temperatures as we enter the fall months. This change in temperature may force you to put up your shorts (and even some pants) in favor of warmer pants with more insulation. Thankfully, this is an area in which denim shines. Denim jeans and clothes offer just enough warmth to protect you from the mildly cool fall temperatures. Whether you are indoors or outdoors, you can rest assured knowing that denim will keep you comfortable during the otherwise chilly fall months.
Denim Is Easy to Clean
Not all clothes are easy to clean. If you have a silk shirt or dress, for example, dry cleaning might be your only option, as cleaning them in the washing machine could damage the delicate silk fabric. This isn't an issue with denim, however. Assuming the garment is made of 100% denim and doesn't contain other fabrics, you can clean it in the washing machine. And if this sounds like too much work, you can usually clean minor stains and superficial blemishes on denim by spot treating the affected area with warm water and liquid laundry detergent. After placing warm water and detergent on the stain, blot it dry using a washcloth.
Denim Is Versatile
This alone should be reason enough to include denim in your fall wardrobe. Denim is incredibly versatile, allowing you to wear it in any number of different ways. You can wear a pair of indigo jeans with a button-up dress shirt to create a slightly formal appearance, or you can wear a pair of distressed jeans with a basic t-shirt for a casual appearance. Of course, there are countless other ways to wear denim — and that's what makes this fabric so great. It's unparalleled level of versatility allows you to create your own unique style.
Denim Is Wrinkle Resistant
As long you remove them from the washing machine and dryer in a timely manner, your denim jeans and garments shouldn't develop wrinkles. The medium-weight, rugged properties of denim keep the fabric relaxed, thereby reducing the risk of wrinkles. In the rare event that you have trouble protecting your denim jeans from wrinkles, refer to our previous blog post here. In this post, we discuss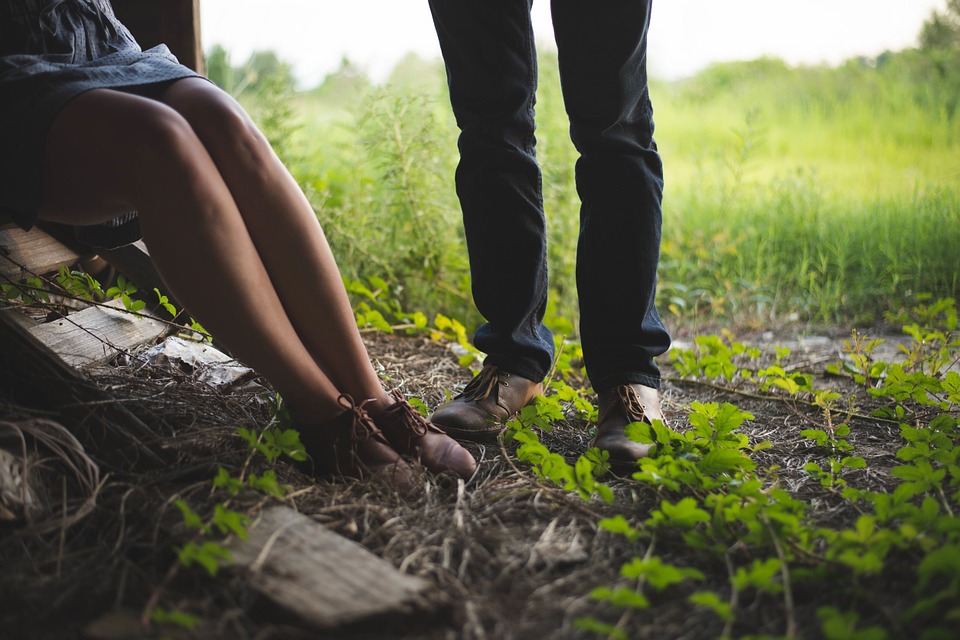 Denim Is Popular
To say denim is popular would be an understatement. Statistics show that one-quarter of all women in the United States own at least 10 pairs of jeans. Some people, including men, own even more. Denim has been around for many decades, and this isn't something that will likely change. It's unique properties and unparalleled level of versatility make a time-tested fabric that's not going to fade from mainstream popularity. This is in stark contrast to other types of garments that are popular today and gone tomorrow.
Denim Is Available In Custom Sizes
Don't panic if you can't find a pair of denim jeans available in your size. No two people have the same body type, so finding the right size isn't always easy. Here at MakeYourOwnJeans, though, we simplify the process by offering custom sizing at no additional charge. You tell us your measurements, and we'll create a custom pair of jeans specifically for you using those measurements. This means you don't have to spend an entire afternoon visiting a half-dozen retail stores in search of the perfect pair of jeans.
Denim Is Recyclable
With global waste increasing, many consumers today are becoming conscious of how they affect the environment. While some fabrics and garments contribute to landfill waste, denim does not. It's a recyclable material that can broken down and reused. In fact, some companies even specialize in collecting and recycling denim. Once your denim clothes have reached the end of their life, you can send them off to be recycled, thereby promoting a cleaner environment with less landfill waste.
Denim Is Low Maintenance
Another reason to update your fall wardrobe with denim is because this fabric is low maintenance. It's frustrating when you buy a new shirt or pair of pants, only to discover that it comes with a myriad of cleaning and caring requirements. With denim, though, you'll have little or no problem maintaining it. Other than the occasional spot cleaning and washing, there's really nothing else it requires. This means you spend more time doing things that you love and less time maintaining your clothes.
Denim Is Perfect For All Seasons
Finally, denim is perfect for all seasons, not just fall. When the fall season is over, you can continue wearing denim jeans and garments into the winter months. And before you know it, spring and summer will arrive, in which case you can still wear denim. For these reasons and others, you should make denim a key part of your wardrobe.