Global Shipping

Quality Assured

Pay Securely
14 Pocket Cotton Cargo Pants
$80
14 Pockets Cargo Pants, You will not want more.
Stylish and exclusive.
Discover the richness of cotton with our premium quality pants.
Cotton cargo pants made from Premium 100% Cotton Fabric.
Soft and Premium Feel,
Made as per your measurements.Pre-washed, Pre-shrunk.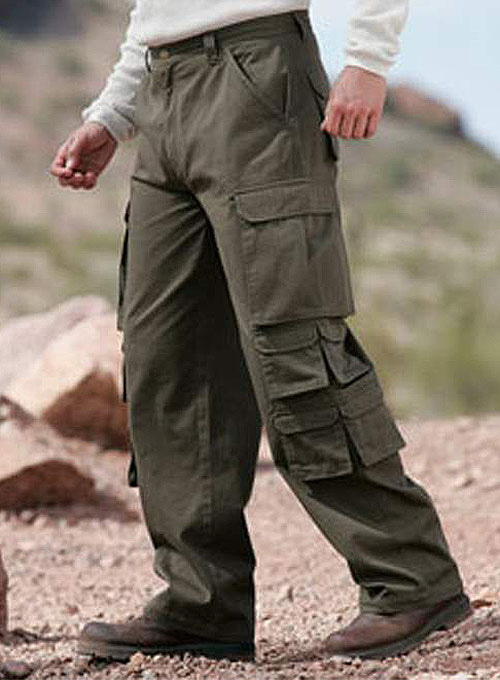 ---
Date Added:
07/08/2022
by
Jerry S
- Seattle, WA, USA
I have an unusual fit...I can't ever buy off the shelf. These pants are excellent. They fit well and are well constructed. I'm looking forward to taking them on upcoming trips!
---
Date Added:
12/09/2021
by
Andres
- TORONTO
I love the cargo pants, they fit well, especially with my long legs. thanks :-)
---
Date Added:
08/01/2019
by
ERIC ROBERGE
- Montr?al, Qu?bec, Canada
I'm satisfied for my order. Everything is ok. Thank you very much !
---
Date Added:
10/27/2017
by
Eric
- Canada
I am very satisfied with my last order. Thank you ! I will probably order more pants later.
---