Global Shipping

Quality Assured

Pay Securely
Raw Denim Jeans - Pure Unwashed - Look # 111
$69
Straight out of the sewing machine, no treatment , no wash.
Those who always dreamed of wearing hard unwashed denim, make your dreams come true now.These are the most natural jeans you will ever get, as you wear them they will fade naturally to your stress points.A Designer piece that one must try atleast once in their life time.
A Makeyourownjeans.com exclusive.
12.0z Denim
Leather labels.
5 Pocket style.
Metal Buttons and Rivets Reinforced.
Made to your measurements

Look Includes
Khaki Thread Color
Back Pocket Style 512

Any add-on if purchased with this jeans will over-ride the above look and will be given preference.

Wash separately first few times. This is a hard natural denim, will soften with time as you gradually wear and wash it.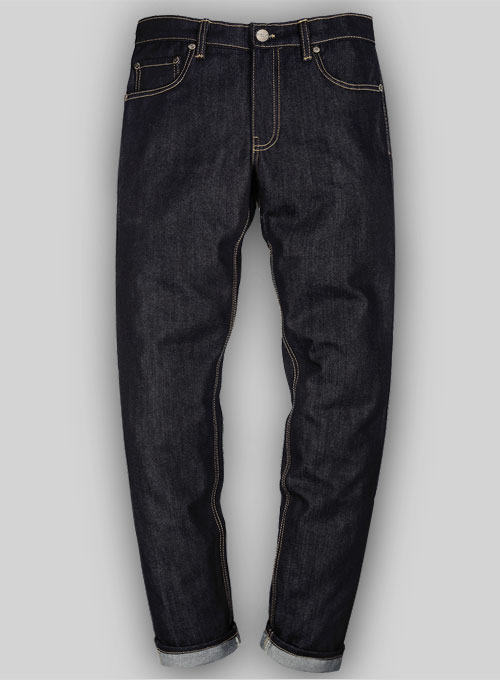 ---
Date Added:
04/25/2021
by
Terri Lapp
- Lititz
Jeans fit perfectly, had to get the button fixed. Broke first try.
---
Date Added:
01/15/2018
by
Alex
- Ridgewood, NY, USA
Jeans were made exactly to specification...very satisfied with finished product
---
Date Added:
11/16/2017
by
Su
- minneapolis, MN, USA
Superbly done! Great color and feel!!!! Love it, made to size.
---