Global Shipping

Quality Assured

Pay Securely
Slight Stretch Jeans
$69
A great stretch denim with very slight stretch on the list of our must try.
Smart and supremely versatile,our new age stretch denim fabric that's smart enough to wear for evening as well as by day.
11 Oz Denim, 99.5% Cotton 0.5% Lycra, extra soft feel.
Each piece is individually cut from rolls of denim fabric and stitched accordingly.
Hard Washed at high temperatures to give complete shrinkage.
Leather labels.
5 Pocket style.
Metal Buttons and Rivets Reinforced.
Made to your measurements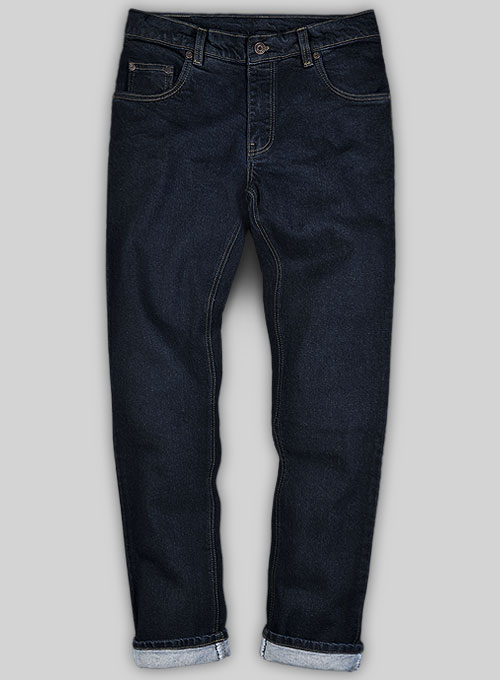 ---
Date Added:
10/29/2022
by
Kevin
- RIDGE
Jeans fit perfectly. Every time. Quality great. Construction great.
---
Date Added:
10/14/2022
by
Kevin
- Ridge NY USA
Perfect fit, great material, easy to order, love them.
---
Date Added:
01/11/2021
by
Tanya Ireson
- Norwich
Great service and the Jeans are a perfect fit and well made
---
Date Added:
08/04/2019
by
Frank Sweeney
- ML2 7PL Scotland
Product is good quality , good fit and easy to reorder.
---
Date Added:
02/20/2019
by
Michelle B
- United States
My son absolutely loves these jeans, he is 6'5" and super thin and these fit great!!!
---
Date Added:
12/18/2018
by
jon
- UK
These are great jeans, size perfect and material good. Shrank a bit with first wash but still good.
---
Date Added:
11/09/2018
by
SN
- Arizona, USA
I love my MYOJ jeans! This is my first pair and i will definitely be ordering again. They fit fabulously! and are great quality.
---
Date Added:
10/15/2018
by
Taylor
- United States
good looking, well-fitted jeans. So impressed with these, my first jeans order from MYOJ!
---
Date Added:
05/03/2018
by
Robert Berreman
- Clarkston, Wa. USA
They are very well built and fit great. I am very happy , getting ready to order another pair as I like them so well.
---