Global Shipping

Quality Assured

Pay Securely
Classic 12oz Scrape Wash Denim Jeans - Darker Stretch
$69
Classic Blue Stretch Denim, Mid Weight, Scrape Washed to give a mellow faded look, this is a must have 12oz Premium Category Soft Stretch Denim Jean.
12 Oz Denim, 98% Cotton, 2% Lycra, extra soft feel.
Each piece is individually cut from rolls of denim fabric and stitched accordingly.
Washed at high temperatures to give complete shrinkage and faded look.
Leather labels.
5 Pocket style.
Metal Buttons and Rivets Reinforced.
Made to your measurements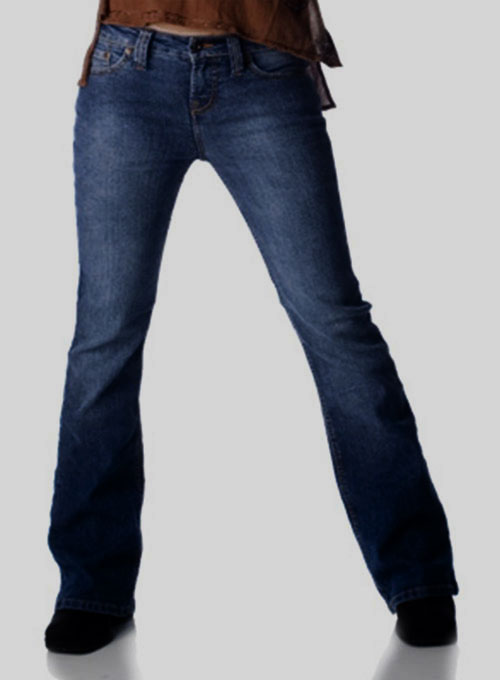 ---
Date Added:
04/22/2021
by
Tony D
- Drums, Pa. USA
I am very happy with MakeYourOwnJeans.com I have to admit, I screwed up on my first order and they are tight in the waist, but that is my fault.....other than that the measuring system that MYOJ uses is great......and here's the great thing about it....We have all been slaves to the manufacturers who have catered to the millenial scumbags and their low rise jeans.....facts being facts, you simply cant get a really trim pair of jeans that SITS AT THE WAIST at any of the major vendors, and, more over comes in shorter inseams such as 28....so you have to buy a 30 inseam, shorten it to 28 inches.....but......now in shortening it two inches, the bottom is wider than you want because as you go up the pant let, they get wider...... I'm a small guy, so I need a "skinny" jean....."slim" just doesnt cut the cake...they are still too wide at the bottom.....I also have a bit of a tummy, so if I get low rise, my stomach pushes them down and they are down around my balls....MYOJ has allowed me to circumvent that. ....I have now corrected my measurements and am waiting for my second pair, which should be perfect....THANKYOU MYOJEANS....you are a god send......now if we could just drop a bomb on all the other vendors and rid planet earth of them....life would be beautiful....plus of course, execute their CEOs too for crimes against humanity.
---
Date Added:
04/06/2021
by
David Cooper
- Atlanta, GA
I liked the service. When there were questions about my order, emails came from individuals that I did not recognize and overlooked them. If the emails had been from the company I would have noticed and responded more quickly.
---
Date Added:
03/26/2020
by
Gerry Davis
- Borehamwood
I am very happy with the jeans I received and will definitely be placing another order
---
Date Added:
02/22/2018
by
Martina Cunningham
- Taylorsville, KY United States
This was a great experience, I am so pleased with the fit and quality of these jeans. I will definitely order again.
---
Date Added:
12/19/2017
by
Dwight Brown
- Canada
Great fit! Ordered an second pair! I have used this service for many years and won"t buy from anyplace else.
---
Date Added:
12/09/2017
by
Cassandra
- Willow Park, TX, USA
Very pretty dark blue and good material. A little snug when they first arrived but they just needed to be washed and hang dried and then they fit perfectly.
---
Date Added:
03/06/2017
by
RJ
- Uk
Very good product, delighted with the outcome. Will definitely be ordering again. Very high quality denim and the fit is really good, but will probably tweak the measurements by half an inch increase on next order, and half inch shorter length. Overall, delighted with product.
---
Date Added:
05/04/2016
by
Dwight Brown
- KANATA
Awesome! Third pair ordered via Make Your Own Jeans. Keep using it!
---